The dream becomes responsible while the stars continue to shine...
This year 2021, Cannes festival challenges itself to become more eco-responsible. Twelve commitments have been taken such as : no use of plastic bottles, red carpet renewal frequency divided by two or 60% of official cars being electric.
Within its first year of existence, DFLY, engaged in a more ethical jewelry, was represented at the 2021 edition of the festival by the glamorous actress Deborah Francois. Staring in movie such as : « l'Enfant » from the Dardenne brothers, « Populaire » from Régis Roinsard, « Maestro » from Léa Fazer, or « Fleur de Tonnerre » from Stéfani Pillonca-kerven. The Belgium actress is this year part of the jury for the Golden Eye celebrating best documentary in Civil Society.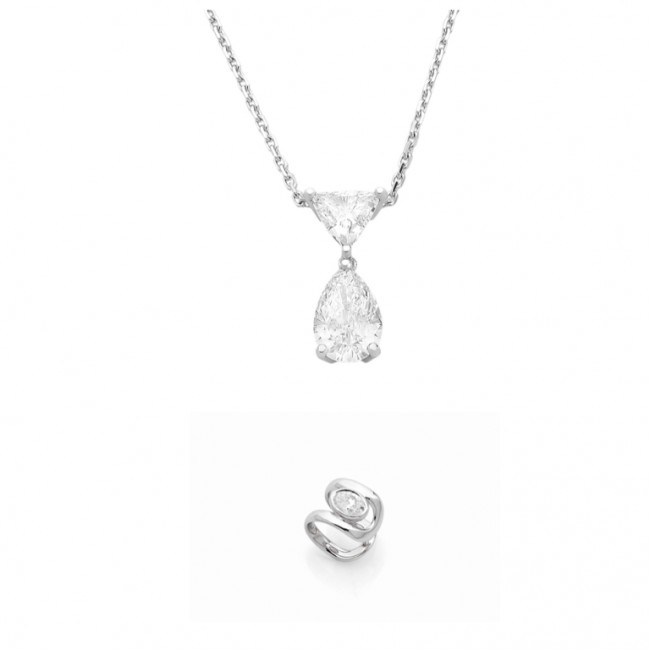 Deborah Francois has chosen two DFLY jewels for this moment ; DNOX ear cuff in white gold and oval lab grown diamond and DIAMONDFLY necklace in white gold set with two lab grown diamonds, trillion and pear-shaped.