DFLY pools together the fabulous heritage of French jewelry with the design and sustainable materials of today.
JOAILLIER DEPUIS LE XXIe SIÈCLE
Created by two complementary talents from gemology and high tech sports, DFLY defines itself as a jewelry brand distinctly looking towards the future with contemporary, comfortable and sleek designs using specifically sustainable materials respectful of human beings and the planet. DFLY proposes exclusively lab grown diamonds as well as recycled gold, and values for all its pieces of jewelry the savoir-faire of French craftmanship. It guarantees a refine and sustainable jewel.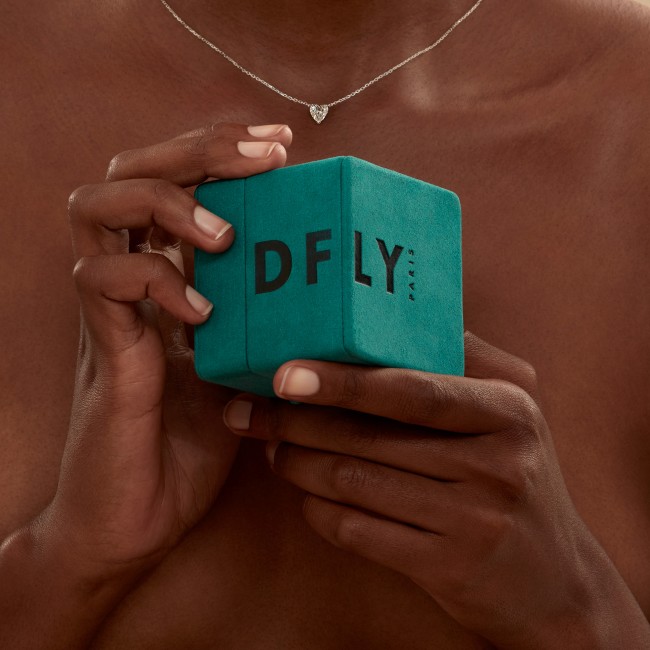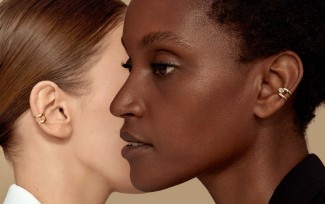 CONTEMPORARY DESIGN
The design is definitely modern, the lines are just right and well balanced to accommodate with today's styles. The stone is finely highlighted and its setting is both reliable and discreet. Hence, the beauty of the jewel does not need any useless add-on to naturally shine and impose itself as a self-evidence. Its well thought out ergonomics with round patterns and soft and smooth settings are in line with today's comfort requirements, a dual-purpose use for both the day time and the evening like a second skin
Some of the pieces of jewelry are discreet allowing the diamond to fully shine, others reflect a design that shakes up the existing codes: earrings which are misleading the eye, that can be worn solo or as a pair, pieces of jewelry allowing the smooth adding of other models or a ring inspired by two interlaced bodies.
Our obsession for the joy provided by a jewel made us concentrate our work on just a few selection for our pieces of jewelry, sweating the details and for some of them, customizable to your wishes: shape of the lab grown diamond, weight of the stone, settings proposed in different colors of gold.  
For Her or for Him? For Her first, let's be honest, even if we know some pieces will also seduce Him as well.
FROM THE MARVELLOUS FRENCH CRAFTMANSHIP
The DFLY jewelry is first and foremost a French story. Because France has a rich tradition in jewelry back from the 18th century, the country holds a "savoir-faire" totally anchored in its culture that shines all over the World. Within the workshops, step-by-step the workmasters bring in their skills and expertise on each and every single jewel. Taking advantage of this unique craftmanship, DFLY brings a highly demanding level of manufacturing, made to last for ever.
DFLY is also the bespoke jewelry. By appointment only, the DFLY team welcomes you in its Parisian showroom and together with you follows the creation of a unique jewel responding to your desire. A rare occasion to follow step-by-step the evolution of your project. The bespoke offer is the opportunity to be at the start of a promising jewel story.  
A JEWERLY THAT RESPECTS OUR PLANET
DFLY highlights sustainable materials that contribute to the evolution of the French jewelry towards a better balance between the human being and his environment.
DFLY uses exclusively the lab grown diamond, also called lab diamond. Truly a scientific feat of genius, this diamond crystallizes in laboratory under conditions identical to the natural ones and offers strictly the same chemical, physical and optical characteristics as the mine diamond.
Thus, each lab grown diamond coming to life is a unique stone, defined by its characteristics called the 4 Cs : Carat, Color, Clarity and Cut. Those characteristics are reported in a certificate issued by independent and international gemological laboratories (IGI, GIA in the US or HRD in Europe).
DFLY stands for a transparent market. All the stones beyond 0.30 carat get a laser printed ID number allowing their identification.
Lab grown diamonds clearly contribute to a better, greener world. They do not support the exploitation of seabeds and the Earth crust, nor the destruction of biodiversity. They are also above all suspicion related to blood diamond trafficking and poor working conditions in mines.
In the same spirit, DFLY pays attention to the origin of the gold. Our gold comes from SAAMP, member of the RJC (Responsible Jewelry Council), it is recycled or extracted respecting the local populations and the environment, for a clean and traceable gold.  
Finally, DFLY engages itself regarding its bags and boxes selecting highly valuable materials more respectful of the environment and forbids any materials of animal and plastic origins.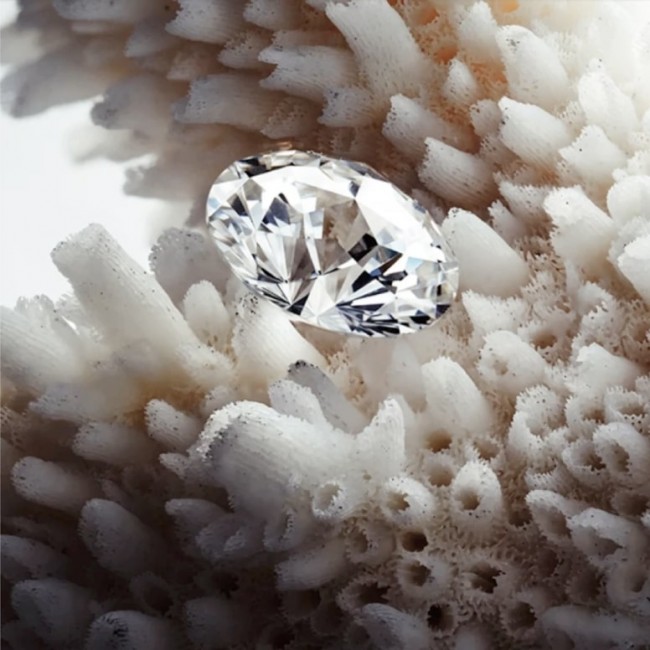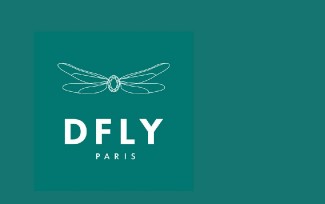 THE DRAGONFLY, AN INSPIRING ICON
DFLY stands for Dragonfly. Very sensitive to its environment, it reminds ourselves of the importance of biodiversity. The iridescent wings of the dragonfly send us sparks of unexpected colors, evoking the dispersion fire of the diamond which defines its particularity and its beauty. The dragonfly also shines through its formidable physical energy, shape and movement, capable of moving forward and backward with a dazzling and graceful horizontal flight pattern, it is the fasted insect in the World. At DFLY, its body is made of diamond, lab grown of course.   
LA SAMARITAINE :
We are present at La Samaritaine, 21 rue de la Monnaie, 75001 Paris department store within the Art Nouveau building (main building). We are set on the 2nd floor in the 'Créateurs de Joaillerie' area for Her and on the 3rd floor for Him in the dedicated jewelry space for Men.
DFLY PRIVATE SHOWROOM :
Beyond discovering the collection, playing with materials, choosing the shapes and the weights of the stones within the secured e-commerce site, you are most welcome to visit us at our private Parisian showroom, 12 rue de la Chaussée d'Antin, 75009 Paris. It will be the perfect occasion to actually view the DFLY collection or to create a bespoke jewel;  I make an appointment at the showroom, click here.
You are not in Paris or you do not want to move, you do have the opportunity to ask for a video conference, to discuss, discover the collection and get to know the brand; I ask for an appointment by video conference, click here.
If you want to contact us, you can either send an email to the following address info@dfly-paris.com or give us a call at:+33 (0)9 75 75 20 83
If you would rather be contacted, please leave your email address or your phone number, click here  
Propose jewels with an iconic design, manufactured in France with high quality jewelry standards while being environment conscious, echoing the new generation's aspirations.

Cyril du Cluzeau comes from Sport and Communication worlds (Nike 15 years) in Europe and then in the US : "Along my experiences, I've always been inspired by design, innovation and high-tech materials. The lab grown diamond has been a real eye opener and the opportunity to build a brand in line with my inner convictions related to environment protection and modernity is central to the birth of DFLY. A jewelry that's more aligned with the XXIst century values."

Renowned for the creation of jewels and watches, Philippe Airaud gave birth to numerous iconic pieces of the place Vendôme, but also for glamorous brands beyond jewelry such as Christofle, Lalique, Baccarat, Kenzo, Inès de la Fressange, Swarovski, Calvin Klein, Swatch, Omega, Hugo Boss, Agnès-b and Seiko.

 

For DFLY, Philippe had a great creative freedom: "Our common desire was to create timeless and sensual lines while keeping a sense of simplicity, almost minimalistic. The brief 'Desert Oddity' was very poetic evoking the mark the wind leaves on the sand in an imaginary desert".