You desire an original creation, you wish to celebrate a pivotal moment, DFLY will help you give birth to you own bespoke jewel. Step by step, bring your model to life along with the DFLY team. Give a second life your un-used stones or select your DFLY lab grown diamonds with our experts. Discover your project in three dimensions before moving to manufacturing.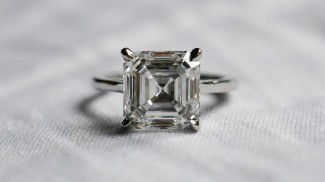 Solitaire ring in platinum 950/000, 'chaton' setting with a 6 carat square emerald lab grown diamond selected by maison DFLY. The ring is entirely manufactured, handcraft, in France.
The bespoke jewel results into a jewel morphologically adapted and tuned to each one's desires.
The DFLY team is very involved on this type of projects and proposes, together with its French workshop, to go through the start of an idea till the manufacturing of the jewel.
A first talk allows to define the project and build an estimate. Then starts the adventure to give birth to a unique design.
You choose your lab grown diamond proposed by DFLY.
It is an opportunity to explore the un-known shapes such as the Trillion, Pear, Cushion, Princess, Oval, Baguette and many others.
You will also be able to come with your own stones and give them a second life.
Thanks to the modern design technics on the computer (3D rendering), a design will be made matching the exact sizes of the stones. Your model will be reproduced whatever is wished for, like a cocktail ring, a trilogy, a you&me, a signet ring, a Marquise, or Dangle earrings, Cuffs, a Choker, a long Neckplace, a bracelet …
It will then be the time to fine tune the shape, proportions, setting, graving…before actually launching the manufacturing in our French workshop. In a perfect respect of the French excellence, the different steps will be taken bringing the jewel to life thanks to the traditional jewelry savoir-faire.
It is a one of a kind, served by an ancestral know-how.
Your jewel is a piece marking the start of your new story.
Call us at +33 (0)9.75.75.20.83, it will be a pleasure to talk about your project, or make an appointment directly from the site to meet us and see our jewels in our showroom in Paris, click here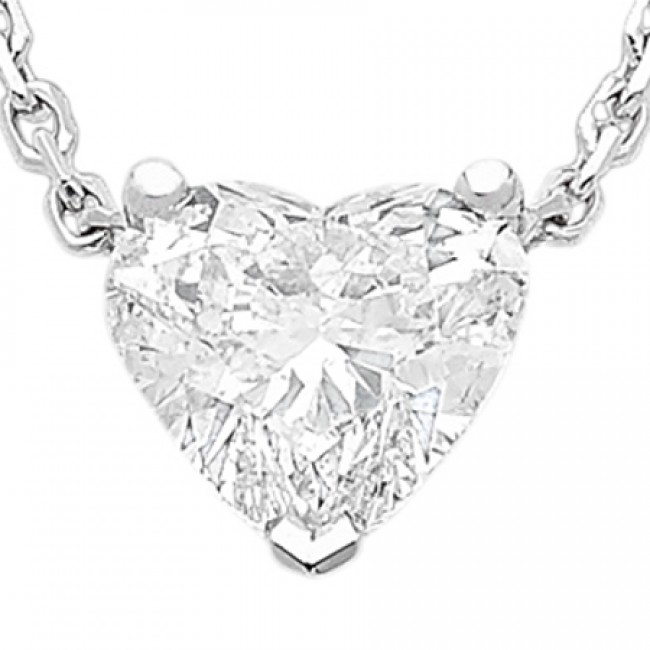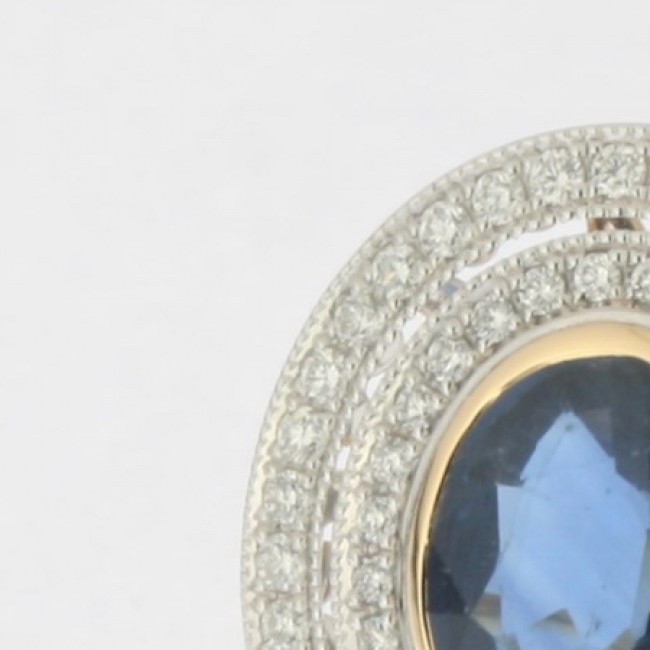 Flat Jonc Ring in recycled red gold
Flat Jonc Ring in recycled red gold 18 k (750/000), bezel set with three lab grown diamonds including one emerald shape shouldered with two fancy color tapers, the three stones are bezel set in recycled white gold 18 k (750/000). Signed DFLY.
jonc ring with 3 'Fancy' lab grown diamonds
Jonc ring made of red gold, bezel set with a cushion fancy Deep Reddish Orange 1.64 carat lab grown diamond and two round shaped fancy Light Pink. Signed DFLY.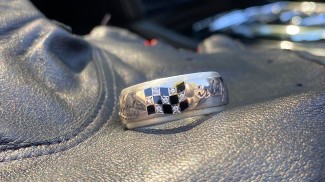 A very demanding Car freak from Monaco contacted us to create a ring that could bring together Jewelry and Racing Cars. Together, we worked on a design inspired by the famous checkered flag, the ultimate symbol of car racing. The shape is dynamic, in movement and the checks are made of 7 lab grown diamonds from Maison DFLY as well as black lacquer. Required by the sponsor, we printed the Steve McQueen quote "RACING IS LIFE". The body of the ring is the Men DFLY band ring in white gold on a silver base.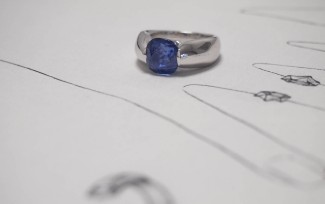 A SECOND LIFE FOR A VIVID BLUE SAPPHIR
Example of a bespoke ring set with a 5.47 cts sapphir, old cushion cut and white recycled gold material.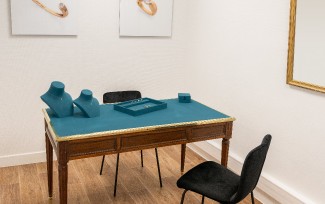 MAKE AN APPOINTMENT
DFLY team's guidance and select the lab grown diamonds with our experts.