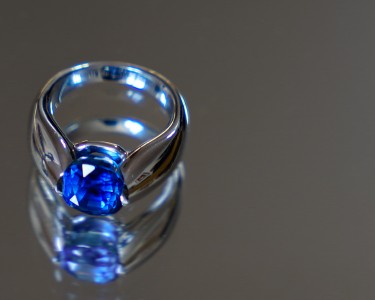 Back to the news list
Zoom
BESPOKE JEWEL
TEMPTATION
A bespoke jewel, unlike a ready to wear jewel, is a jewel dedicated to the individual's morphology and desire.
A unique jewel for a unique story.
DFLY team is very passionate in jewels creation and offers you, along with its French workshop, to bring to life your bespoke piece of jewelry from the idea till the actual manufacturing.
A first meeting allows to define the project and validate an estimate together.
A modern technology within a timeless craftmanship.
It is then time to give life to an original design, that you will be able to visualize thanks to advanced technics, such as CAD, Computer-Aided Design.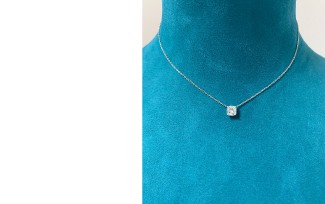 Precious and innovative materials for a better balance between humankind and nature
It is also the opportunity to choose a lab grown diamond 'sur papier' (meaning not set on a jewel) either among the DFLY proposed lab grown diamonds, or by making a specific order. Cushion, oval, princes and other shapes, you will be able to choose the carats weight adapted to your own desire and budget. DFLY explains on its website the 4 'C' and guides you to fully understand and decode a gemology certificate delivered by IGI  GIA and HRD. Each stone presented on the site is carefully detailed with proper characteristics and a video allows to observe the magical beauty of a lab grown diamond.
You will have the opportunity to select one or more precious materials adapted to your jewel; Yellow, Red, White gold or even Platinum are recycled and selected only within high standard levels such as 18k/750 thousand for gold and 950 thousand for platinum.
On picture, special order of a lab grown diamond, cushion shaped, 1.27 Ct, E color, VVS2 clarity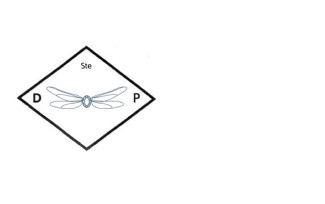 FRENCH JEWELRY QUALITY
Your jewel, specifically manufactured for you will be signed 'DFLY' on the jewel setting. The Master Stamp of the DFLY Maison will be engraved, guarantee of a high-quality French jewelry, along with the French Stamp, guarantee of the high level metal used as well as your own engraving if desired.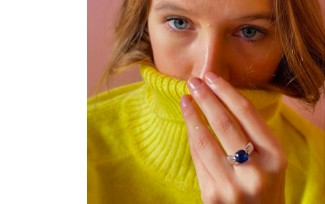 Recycle your jewels for a second life
Wonderful temptations: bespoke jewel, it is also the opportunity to modify or restore an existing jewel and make it trendy again. The art of bringing to life again an old stone on a new setting or, on the contrary, acquiring a more glamorous new stone on a vintage setting.
Jewel creation, such as engagement ring, wedding band, necklace, cocktail ring and others, captures an individual's feelings toward another and the start of a wonderful precious jewel.
On picture, special order made out of an ancient sapphire cushion shaped set on a contemporary DFLY ring made in recycled white gold
Christelle MICHEL, co-founder DFLY, Diamond Grader HRD Antwerp, ex jewel expert at the Versailles court